You can now follow Painted Glitter on bloglovin' here: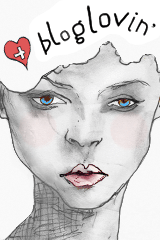 I have a couple of what are probably seriously stupid questions regarding both Bloglovin and HelloCotton...
Firstly with Bloglovin', how do you know what your username is?
On HelloCotton, why aren't my blog posts showing up on my profile (i.e. why isn't my RSS feed working)?
Told you they were stupid questions...facepalm.
Any help would be seriously appreciated!
Thanks!
Jo xo